Chief Patron
Message
"Educating the mind without educating the heart is no education at all."
Aristotle.
Gyan Niketan International School, Provides an outstanding educational ambience that is robust in its academic aims, innovation in its instructional approach and rigorous in its pursuit for excellence. The school is actually a fulfilment of dream for a group of educationalist, teachers and parents under the umbrella of Gyan Niketan International School.
Offering unlimited opportunities for students to discover themselves and the world around, we invite you to come and experience at first hand. Our global partnership would bring together the best global understanding to create a school of joyful experience for every child.
I pray that God Almighty, in this divine benevolence continues to lead and guide this prestigious institution for years to come!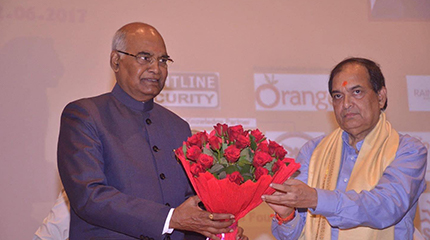 Acharya Kishore Kunal
Chief Patron