Our Motto
& Vision
Education should be the biggest and best adventure in a child's life.
To nurture the conception of an oasis of learning by designing young minds who seeks excellence in every quest, innovation and approach towards life. We seek to be pre-eminent intellectual and creative Centre for effective engagement in a world that increasingly demands better humans to portray and personate better humanity.
Set in sylvan and tranquil environs, The Gyan Niketan International is a co-educational school who believe that 'the source of better ideas is wisdom'. The surest path to wisdom is a liberal education. Our commitment is to nurture children so that they develop to their full potential and are equipped to face the challenges in the future creatively and confidently.
We are not only help the students attain their fullest academic potential, but facilitate the imparting of a holistic education which addresses the physical, cultural and artistic realms.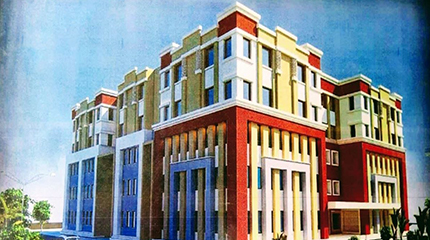 It is our mission that each students will be furnished with the exhilarating surroundings and opportunities for the learning knowledge crafted to provide the best possible educational opportunity. It is the exception of the school that all wards accomplish the common core content at all grades .